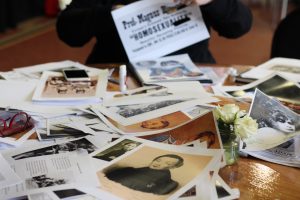 Transformations explores the history of gender and science with young trans and gender diverse people (aged 16-25). The project asks questions about medicine, identity, and authority through creative workshops, oral history research, creative writing, and performance.
If you are trans or gender diverse and aged 16-25, get involved!
Look out for our creative showcases including a new theatre performance – this will be online at first and then on tour across the UK as soon as we can!
The Transformations project is a collaboration between artist Jason Barker, Gendered Intelligence, the University of Portsmouth, the Rethinking Sexology project, and the University of Exeter.
Find out more about the project team.
Transformations is part of Rethinking Sexology, a research project at the University of Exeter which is re-examining scientific attempts to understand sex in the nineteenth and early twentieth centuries.
Transformations is funded by a Wellcome Research Enrichment Public Engagement grant.