Script Development Workshops (for young trans and gender diverse people (16-25)
9th September 2019 @ 10:30

-

11th September 2019 @ 16:30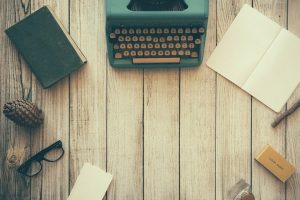 Help shape a new performance on trans history and science! 
The Transformations project explores the history of  gender and science with  young trans and gender diverse people (aged 16-25). The project asks questions about medicine, identity, and authority through creative workshop. With your input, we are going to develop a creative showcase, including a new theatre performance, which will tour across the UK in 2020!
Following on from a series of successful workshops earlier this year, we are now looking for young trans or gender diverse (aged 16-25) to help us shape the process of writing the performance!
You will work with artist and writer Jason Barker, Gendered Intelligence youth worker Bon O'Hara, and researcher Jana Funke to develop ideas for a new performance on trans history and the history of sexual science. This is an opportunity to work creatively as part of a team, to discuss what aspects of trans history we need to share with broader audiences, and figure out how we should go about doing so.
We are calling this part of the project the Writers' Room, because we like the idea of all of us sitting around a big table, sharing ideas and thinking creatively about the kind of material that should feed into the writing of the performance. However, you don't need to have any specifics skills or experiences (e.g. creative writing or performance) to be part of this workshop. You also don't need to have attended any/all of the previous Transformations workshops. As long as you are trans or gender diverse, aged between 16 and 25, and have an interest in trans history and politics, creative writing and/or performance, please join us!
Dates: 9-11 September 2019 (we would love for you to attend all three workshops, but it is also fine to sign up just for one day)
Time: 10.30am-4.30pm each day
Venue: Watershed, Room Watershed 3, 1 Canon's Rd, Bristol, BS1 5TX
Your travel expenses will be reimbursed and refreshments and lunch will be served throughout the day.
Please sign up here to attend: https://t.co/uBEKolzZic